Best Proven Marketing Tools: 5 Tools to Explode Strong Growth
In today's competitive business world, marketing plays an indispensable role in promoting products and services to increase sales. With the availability of numerous marketing tools and software, businesses can now easily reach a wider audience. These tools offer a great number of features and strategies, including creating content for social media, publishing, engaging audiences, providing performance insights, and automating workflows. This article will provide you with an overview of the Best Proven Marketing and Business Tools: 5 Tools to Explode Strong Growth. By utilizing these tools, businesses can streamline their marketing efforts and achieve better results.
With their various features and strategies, the right marketing tools can help businesses reach a larger audience and create engaging content for social media. These tools can also provide performance insights and automate workflows, making marketing easier and more efficient for businesses of all sizes. Whether you're a startup or an established company, using marketing tools can give you an edge in today's competitive market.
Marketing Tools Review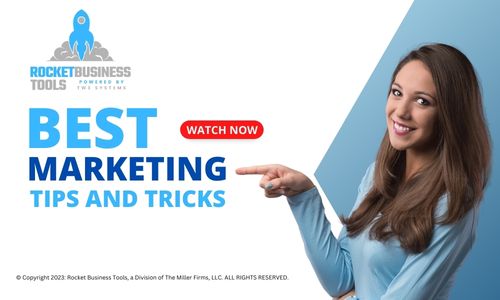 Fact Check: According to research conducted by Straits Research, the market share of marketing tools for North America was $73.2 Billion in 2022, up from just $43.8 Billion in 2019, and is expected to rise by a CAGR of 17.9% from 2022 to 2031.
According to the study, North America is dominating the global digital marketing software market. It is expected that the North American Region will grow at a CAGR of 17.9% during the forecast period. Because more major brands and companies are seeking larger audiences to support their content and promote their offerings online on the continent, the market for digital marketing software in North America is rapidly expanding. It is projected that the growing demand in the Region for the convenience of online shopping will generate even larger opportunities for advertisers to market their service and products online.
Rocket Business Tools – Marketing Tool Tip #1: To select the right marketing software for your business, you need to consider the following:
What are the goals that your company seeks to address with this software?
What is the desired rate of growth needed to , type of security required, and employees' needs.
Frequently Asked Questions
Q #1) What are the marketing tools?
Answer: The marketing tools consist of software designed to help promote a business' products and services in order to increase sales. They provide various facilities to companies for attracting and growing a larger or maximum audience size by: creating and posting content, automating workflow tasks based on customer engagements, enhancing and maintaining brand management continuity, providing assistance with lead management and lead engagement, and by assisting in the facilitation of the marketing and sales process.
Q #2) What are the best marketing tools?
Answer: We have listed the most requested marketing tools below:
CRM Software
A.I. Generation Software
List Building Software
Email and SMS Auto-responder Software
Social Media Management Software
Marketing Campaign Management Software
Graphic Design and Marketing Design Software
Q #3) What are effective marketing tools?
Answer: To be effective, marketing tools need to provide users with a boost to their ROI (Return on Investment). In other words, the tools that give companies the most return per dollars spent on the included features can be termed effective marketing tools. These tools may contain strategies for attracting an audience, creative content writing, copy writing or other marketing design, campaign management, social media management, etc.
Q #4) What are the three stages of marketing?
Answer: The three stages of marketing are most often referred to as: Market Strategies, Implementation, and Result Measurement. In the first stage, market strategies are created based on the research for a specific segment. In stage 2, these strategies are put into operation and are implemented. In stage 3, the performance results are quantified and measured.
Q #5) What is a CRM in marketing?
Answer: CRM stands for Customer Relationship Management. CRM marketing is a strategy for managing customer relations with the business. All planning made with the relationship of the customer in mind comes under CRM marketing. It helps to create an environment which fosters greater customer retention and customer loyalty. With the help of this CRM Marketing as a strategy, the company can interact better, more frequently, and with more personalization when communicating with customers and audiences.
=>> Contact us to suggest a listing here.
List Of Top Marketing Tools
Here is the list of popular and best marketing software:
CRM Software
A.I. Generation Software
List Building Software
Website Design Tools
SEO Software
Sales Funnel Software
Email and SMS Auto-responder Software
Social Media Management Software
Marketing Campaign Management Software
Graphic Design and Marketing Design Software
Rocket Business Tools – Marketing Tool Tip #2: To select the right marketing Tools Software Platform for your business, consider the following:
Does the platform provide tutorials or suitable training?
Does the platform integrate all the marketing tools your business needs?
Does the platform allow for cross integration of various tools?
Is the platform competitively priced?
Comparison of Our Top 5 Picks for Marketing Software Platforms
Tools
Platforms
Deployment
Best For
Pricing
Hubspot
Web-based
Cloud-based
Small, medium & large businesses.
Free plan & Paid plan starting at $45/month.
Rocket Business Tools
Windows
Android
iPhone/iPad
Mac
Web-based
Cloud-Based, Mobile
Small, Medium Businesses, Digital Marketing Agencies, Freelancers.
Emerging Business: $227/month Growing Business: $355/month Established Business: $459/month
Marketgoo
Windows Mac
Web-based
Cloud-Based
Small, Medium & Large Businesses
Lite: $5/month Pro: $15/month
Canva
Windows
Android
iPhone/iPad
Mac
Web-based
Cloud-Based, Mobile, API
Small, Medium Businesses, Digital Marketing Agencies, Freelancers.
FREE Pro: $13/month
Marketing Blocks A.I.
Web-based
Cloud-Based
Small, Medium Businesses, Digital Marketing Agencies, Freelancers.
---
Our Review of the marketing tool Platforms:
Best for small, medium, and large-sized businesses.
HubSpot is a powerful and easy-to-use marketing software application. HubSpot's online tools attract attention, convert leads, and customize for better reporting. It helps to automate the marketing process that eliminates manual work and increases efficiency.
It provides insights into leads that allow the user to know exactly where the leads stand at a given point in time.
Features:
Creates engaging content to reach the maximum audience.
It helps in converting more leads by creating attractive landing pages, automating operations, sending personalized emails, providing ABM tools, and so on.
Provides insights into leads.
It offers a facility to create a custom dashboard to share with the team.
Verdict: HubSpot's marketing hub is recommended as it grows with you, i.e. in the beginning, it is free, and as you grow, it charges you more. The best feature of this software is reporting that translates data into strategies. Some systems are limited in scope, and the platform won't do it all, but if you are on a budget, it's a great place to start.
Pricing:
Free: $0 per month
Starter: $45 per month
Professional: $800 per month
Enterprise: $3,200 per month
=> Visit HubSpot Marketing Hub Website
---
Best for Fully Integrated Systems, Functionality, and Dedicated Training Coach
RocketBusinessTools.com, is a subsidiary of The Miller Firms group of companies aimed at providing connected professional services to businesses. They provide automated business tools powered by the TW3 Systems platform, a cutting-edge technology company dedicated to helping businesses streamline their operations with innovative automation solutions. Rocket Business Tools has developed a suite of tools designed to simplify and optimize a wide range of business processes, from accounting and payroll, to customer relationship management and marketing.
Key Features Include:
Seamless cross-integration between tools
One System login to handle multiple departments (even subsidiaries).
Full training provided (includes a dedicated training coach.)
Fast Customer Support
Systems Include all of the operations, sales, and marketing tools needed, including:

CRM Systems
Social Media Management Systems
Sales Funnels and Tracking Systems
Email and Text Auto-Response Systems
Marketing Campaign Management Systems
Employee Management and Training Systems
Automated Workflows
Full inbound and outbound cloud-based calling center
Chat systems for lead generation and management
Payment and sales tracking systems
Analytic and Reporting Systems
Reviews System powered by direct integration with Google My Business and Google Ad Words
Verdict: With a focus on user-friendly interfaces and customizable features, the Rocket Business Tools are designed to meet the unique needs of each individual business. With the inclusion of a dedicated trainer and coach to assist customers with setup and questions, this company rates better than most for value vs. expense. At Rocket Business Tools, the commitment is to helping businesses save time, reduce costs, and improve overall efficiency, bringing them in just shy of our number one pick.
Price:
Emerging Business: $227/month
Growing Business: $355/month
Established Business: $459/month
Save $100 during setup with annual subscription.
Visit RocketBusinessTools Website
#3) Marketgoo SEO Tools
Best for SEO Tools, Walkthroughs, and Simple Understanding Reporting
Marketgoo helps small businesses grow and achieve online success by providing easy, guided SEO tools to help increase traffic and search rankings. They also partner with hosting companies and domain registrars, offering a turnkey white label SEO solution.
Marketgoo boasts a comprehensive SEO tool that offers the customers detailed reporting, a customized SEO plan with step-by-step recommendations and various built-in features to grow website traffic. It analyses customer websites on an ongoing basis to find improvement points for SEO, eventually leading customers to increase their online traffic.
Features:
Keywords Ranking and Competitor Analysis
Daily Website Scan Frequency
Comprehensive website Report Overall Analytics
Personalized Marketing Plan and Research Optimization
Submission to Google, Bing and Yahoo
Google Analytics Integration
Notification alerts and Monthly report
Verdict: Marketgoo is an SEO tool we would recommend to users who wish to be guided through the SEO process in order to better understand and evolve their business content with it over time. The tool provides you with simple to understand, guided walkthrough steps to get your website ranked.
Price:
Lite: $5/month
Pro: $15/month
---
#4) Canva
Best for Graphic Design, social media design, and Post Creation.
Canva is an easy-to-use graphic design and video editing tool that allows you to design and publish anything using an intuitive drag-and-drop editor. Canva's users can choose from thousands of design layouts for any project, including presentations, social media videos, posters, flyers, invitations and more. Supplement these templates with your own assets, or use Canva's included library of free stock imagery, videos, animations, music and fonts.
Key Features:
| | |
| --- | --- |
| AnimationApproval Process ControlArtwork ManagementAsset CategorizationAsset LibraryAsset SharingBrand GuidelinesCAD ToolsCollaboration ToolsContent LibraryCustom FontsCustomizable BrandingCustomizable TemplatesData Import/ExportData VisualizationDesign ManagementOffline EditingOrg Chart CreationPattern, Color & Art StoragePre-built TemplatesPresentation ToolsDesign TemplatesDigital Asset ManagementDocument TemplatesDrag & Drop | File ManagementImage EditingImage LibraryMedia LibraryMind MapsMobile AppMulti-Channel MarketingPreview FunctionalityPrinting Services IntegrationPublishing OptionsPublishing/SharingReal Time EditingSearch/FilterSocial Media IntegrationSocial PromotionStep-by-Step WizardTemplate ManagementTemplatesText EditingVersion ControlVideo EditingVideo SupportVisual DiscoveryWatermarking |
Verdict: Canva has one of the most feature rich platforms for graphic design available on the market, plus the free version of this marketing software is one of the best. It is recommended for its rich host of features and intuitive graphic design layouts.
Pricing:
Starter: FREE
Pro: $13 per user per month
---
#5) Marketing Blocks A.I. Marketing Tools Platform
Best for Artificial Intelligence driven marketing design work.
MarketingBlocks is a cloud-based software that uses the power of A.I. to help create marketing assets such as: landing pages, promotional videos, marketing copy, ads, graphic designs, email swipes, excellent human-like voiceovers, blog posts, artwork & more. It helps in the creation of ads for Facebook, Google & LinkedIn. Users can create marketing copy (and designs) for landing pages, blogs, sales pages, websites, and company profiles. Marketers can manage their branding kits, and graphics in various sizes such as banner ads, social media graphics, logos, and print graphics including letterheads, Business Cards, and Invoices.
Key Features:
Powered by A.I.
Content Management
Drag & Drop
Machine Learning
Natural Language Processing
Verdict: Marketing Blocks is a strong product with a lot of versatility, earning it a vote in our top 5. The system A.I. interface is intuit, but also walks you through a series of questions to get the scope of your project before making suggestions.
Pricing:
$50: Comes with 10,000 credits for life.
Subscription: 50k credits to unlimited credits monthly for a low recurring fee starting at $27 per month
=> Visit Marketing Blocks Website
---
Conclusion
In conclusion, it is evident that marketing tools play a crucial role in the growth and success of any business in today's digital age. With the abundance of social media platforms and various marketing tools available, it is essential to stay updated and cater to the audience's preferences. From content creation to valuable insights and automation, there are many tools available that offer different features to enhance your marketing efforts. The pricing plans also vary, so it's important to choose the one that aligns with your business needs and budget. By utilizing these tools effectively, businesses can reach their target audience, increase brand awareness, and ultimately drive growth.
Review Process:
Time taken to research this article: This article has been researched for a total of 300 hours and written with the top best tools shortlisted as mentioned above.
Total tools researched: 25
Top tools shortlisted: 5
=>> Contact us to suggest a listing here.
Recommended Reading